The Golden Age Detective Fiction Renaissance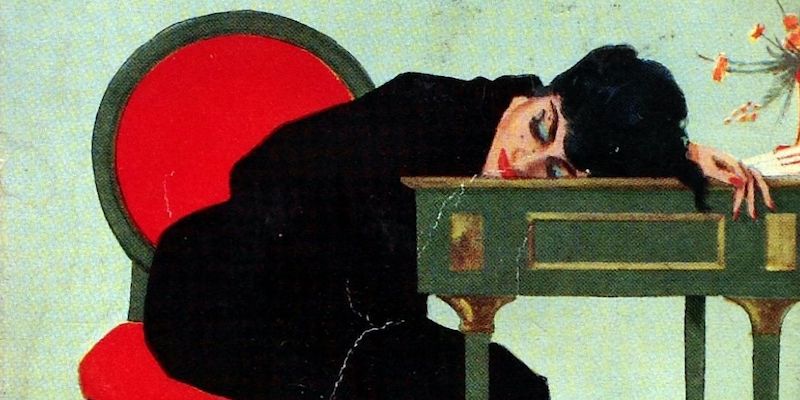 Not so long ago, Golden Age detective fiction was hopelessly out of fashion. Yes, Agatha Christie continued to sell, and her books were regularly televised and filmed. But she is a literary phenomenon, an exception who breaks every rule. Fans of the other Crime Queens, Dorothy L. Sayers, Ngaio Marsh, and Margery Allingham, kept the flame burning, while several good writers came and went who worked essentially in the Golden Age tradition; examples include Patricia Moyes, Dominic Devine, and Sarah Caudwell. But hundreds of writers who made their name in the Golden Age were out of print. And so far as readers and critics were concerned, it was a case of out of sight, out of mind.
My enthusiasm for Golden Age stories dates back to my discovery of Christie when I was eight years old. The joy I took in her detective puzzles made me resolve—even at that tender age—to become a crime writer one day. As I got older, I went to great lengths to track down other writers from the Golden Age, and haunted second hand bookshops. What I found impressed me. Quite apart from Christie and Sayers (two very, very different writers, by the way), there were dozens of others who wrote well and enjoyably. The names of Anthony Berkeley, Richard Hull, and J.J. Connington were forgotten, but their stories entertained me, and gave me insight into the fascinating, long-vanished world of between-the-wars Britain.
And then there were the Americans. I discovered Ellery Queen, John Dickson Carr and the eccentric but intriguing C. Daly King. The brilliance of hardboiled writers who emerged from the pulp magazines, Hammett, Chandler, and so on, has overshadowed the US counterparts of Christie and company, but Americans certainly contributed a great deal to the Golden Age. Of course, the Golden Age is a vague term, open to varying interpretations. Some people define its beginning and end by reference to publication dates of particular books, but I've never found that persuasive—and not only because nobody can agree on which specific novels define the Golden Age's boundaries.
It seems to me that the Golden Age of detective fiction, properly understood, reflects a particular era. The "play fever" which marked a reaction to the carnage of the First World War prompted writers such as Christie to challenge the reader to a battle of wits: can you solve the mystery before the Great Detective? Moving into the 1930s, economic depression and international tensions darkened the mood. Even the puzzle-makers began to explore criminal psychology, and books such as Murder on the Orient Express and Anthony Berkeley's Trial and Error wrestle with questions that resonated with the times: how can one achieve justice, if it is denied us by the conventional legal system?
There is, of course, a timelessness about the classic tropes of Golden Age fiction: dying message clues, locked rooms, red herrings, closed circles of suspects, least likely culprits, and all the rest. They cropped up before the Golden Age, and have recurred ever since. But after two decades of immense popularity, the Golden Age style of storytelling fell out of fashion. After the Second World War, new authors emerged and new ways of treating crime in fiction came along.
As the Golden Age's old guard died off, their books disappeared from the shops, and then from the library shelves. Were they gone forever? Did anyone miss them?
More than that, Golden Age fiction fell into critical disfavor.  Edmund Wilson earned rather more attention than he deserved with essays such as "Who Cares Who Killed Roger Ackroyd?". The answer to his question is obvious: millions of readers around the world care, people of all ages from all backgrounds. More importantly, respected authorities with a better understanding of the genre thought the Golden Age had had its day. The prime example was the novelist and reviewer Julian Symons. Although an admirer of Christie and Berkeley, he had harsh words for Sayers and many of the lesser lights of the Golden Age. His history Bloody Murder, aka Mortal Consequences was influential in shaping attitudes for decades.
As the Golden Age's old guard died off, their books disappeared from the shops, and then from the library shelves. Were they gone forever? Did anyone miss them? Certainly, as a fan of Golden Age mysteries, I felt for years as though I were a voice crying in the wilderness. When I started to publish contemporary novels, I had a bright idea. Why not combine a gritty modern setting in Liverpool with Golden Age-style plots? The books, featuring Harry Devlin, did well and reviewers were very kind. Just one snag—nobody ever mentioned the plots…
I was rather baffled by this, and frustrated, because I put plenty of energy into blending the classic tropes with a modern milieu. In desperation, in The Devil in Disguise, I came out of the closet. I name-checked Christie and a novel of hers whose plot I turned inside out for my own storyline. Still nobody noticed, still the only things the critics talked about were the urban setting and the characterization….
Of course, setting and characterization matter a great deal to me, as they do to readers and critics. And I'm the first to admit that these are elements that some (but by no means all) Golden Age writers skimped on. But my favorite crime novels, whatever their date, pay attention to plot, as well as to people and to place.
I moved on to write other novels, and amused myself by working in spare moments on a book about Golden Age detection. This, I felt sure, would be a niche project, and I might find a small press somewhere to print a few hundred copies. As I worked on it over the years, I became even more entranced by my subject, and decided to weave the storyline around the early years of the Detection Club, to which I was elected in 2008.
I'd started writing a blog and when I featured forgotten books of the past, I suddenly found myself being contacted by fellow enthusiasts from around the world. This motivated me to finish my book, which I called The Golden Age of Murder. By now it was 2013, and at this point I had a chance conversation with Rob Davies, recently arrived in the British Library's Publications department. He told me that the Library had reissued three Golden Age mysteries by the highly obscure Mavis Doriel Hay. They hadn't set the world alight, but he planned to bring out two more unsung books from the 1930s, this time by John Bude. He'd decided to try a new look with the paperback covers, using vintage British railway poster artwork. He asked me if I'd write introductions for the Bude books, and after sending them off, I thought little more about them.
To my delight, Harper Collins—publishers of Agatha Christie!—accepted The Golden Age of Murder, and then news came that sales for the John Bude novels had been startlingly good. I'd like to think this was attributable to the elegance and erudition of the introductions, but there is no doubt that the lovely new cover artwork style had a lot to do with attracting the attention of booksellers. But even more importantly—readers found themselves not only buying the books, often on impulse, but enjoying the stories.
The bandwagon began to roll. The British Library's Christmas title that year, Mystery in White by the long-neglected J. Jefferson Farjeon, became a number one bestseller for the Waterstone's bookstore chain, outselling Gone Girl. Nobody could believe it; certainly not my friends in the British Library (who had now appointed me as Series Consultant to the Crime Classics) and certainly not me.
And so it has continued. I was even more astonished and delighted when The Golden Age of Murder sold around the world, and was translated into languages such as Japanese and Chinese. Nominations for the awards in the US and UK followed, and so did four awards. To this day, I can't quite believe that I'm not dreaming.
The Crime Classics series continues to flourish. I've edited fifteen themed anthologies for the series, as well as writing the introductions, because I love short stories, and believe that anthologies offer a great showcase for authors, giving readers a chance to sample new writers and styles. So we've had locked room murders (Miraculous Mysteries), police stories (The Long Arm of the Law) and many more. And whereas the conventional wisdom among publishers is that "short stories don't sell", these collections have defied the doubters and sold by the shelf-full.
Many other publishers have now followed the British Library's lead in Britain, the US, and elsewhere. As a result, hundreds of books that hadn't been in print for more than half a century are now readily available. I don't pretend for a moment that they are all masterpieces, but at least readers now have the chance to judge these books for themselves. And they are finding that the idea that Golden Age detective fiction was cosy, conservative, and commonplace is hopelessly misleading. The stories are such fun—and believe me, I relished the chance to add a new solution of my own to Anthony Berkeley's The Poisoned Chocolates Case!
What accounts for this revival of interest? Nostalgia undoubtedly plays a part, but isn't, as far as I can tell from talking to readers in several different countries, the key issue. There is, perhaps, a parallel between the uncertain world in which we live today and the 1930s, often characterised as "an age of uncertainty". But again I'm not wholly convinced that the fundamental reason for the renaissance is a yearning for that restoration of order that is supposedly supplied by Golden Age novels. Actually, there are a good many traditional mysteries where the culprit gets away with murder. A well-known example is Christie's Why Didn't They Ask Evans? and there are many others.
To my mind, there is a broader explanation for the Golden Age boom that goes beyond the mere turning of the wheel of fortune. When present day readers are given the chance to read these books, they find that there was much more diversity in Golden Age fiction than the critics admitted. Even Christie set only a minority of her mysteries in picturesque English villages. The works of writers such as Nicholas Blake (Cecil Day-Lewis, who became Poet Laureate), Raymond Postgate (a Marxist who founded the Good Food Guide), Anthony Gilbert (who was actually a woman who also wrote as Anne Meredith), and Anthony Berkeley (who wrote superb novels of psychological suspense as Francis Iles) are exceptionally varied. To stereotype them all as cosy is simply wrong. Francis Iles' Before the Fact, and even Christie's And Then There Were None are as dark and chilling as any masterpiece of Scandi-noir.
We all like added value, and the Golden Age novels offer plenty, because they let us glimpse a long-lost world.
There's another factor. We all like added value, and the Golden Age novels offer plenty, because they let us glimpse a long-lost world. The books have become social documents of genuine historic interest. The writers were not, generally, setting out to write about the times in which they lived—but unconsciously, they did just that. And it's fascinating to immerse oneself in their times, at the same time as enjoying a good mystery.
Nor is this renaissance purely an Anglo-American phenomenon. Readers around the world are appreciating the Golden Age revival, not least because it is being accompanied by the rediscovery of many detective stories written between the wars in languages other than English. The British Library anthology Foreign Bodies includes short classic mysteries from Bengal, Mexico, Russia, Germany, and so on. Locked Room International has republished classic impossible crime mysteries originally written in French and Japanese, as well as the once fabulously rare Death in the Dark by America's Stacey Bishop, aka the avant garde composer George Antheil. Pushkin Vertigo have reissued tricky European puzzles by Austrian and Italian authors. For good measure, I've had the pleasure of discussing the Golden Age with enthusiastic readers in such unexpected locations as Dubai, Madrid, Reykjavik, and Tallinn.
The simple truth is that readers have always loved traditional mysteries—Malice Domestic, the US convention specializing in this brand of fiction, has flourished for more than thirty years. Now that so many of the older books are on the shelves again, writers too are seeing that Golden Age storytelling methods can be refreshed to create exciting stories in the twenty-first century. The last few years has seen a rapid growth in bestsellers which do rather more than tip a hat in the direction of Christie and her colleagues. Anthony Horowitz's The Magpie Murders is a love letter to the Golden Age, while his The Word is Murder launched a new series firmly in the tradition of the classic puzzle. Ann Cleeves' Vera Stanhope novel The Glass Room refashions Christie, while Sophie Hannah has published bestselling continuations of the Hercule Poirot series, and Stella Duffy has produced The Money in the Morgue, a widely-praised Ngaio Marsh continuation novel. Stuart Turton's The Seven Deaths of Evelyn Hardcastle makes innovative use of the old tropes, whereas Shari Lapena's An Unwanted Guest, very much in the Christie vein, reached the bestseller lists in the Sunday Times and New York Times.
My own contribution is Gallows Court, set in 1930, the year the Detection Club was formed. It's a thriller rather than an orthodox whodunit, and I'm acutely conscious that thriller writers were excluded from Club membership in the early years, because Sayers and Berkeley were determined to keep up the highest literary standards, and didn't want to encourage the jingoistic blood-and-thunder merchants of the day. So I set myself the challenge of writing a book which I hoped even such stern judges would approve. And it was so much fun to write that I've just finished work on a sequel…
This content was originally published here.